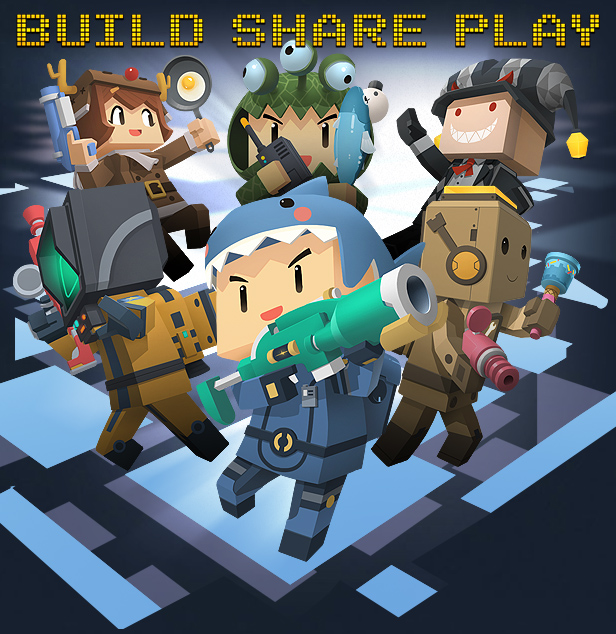 Brick-Force is a sandbox shooter that lets you create your own battlefield or join other players' worlds to fight on their turf!

From the sci-fi universe of "BrickStar" and the magical fantasy setting of "BrickSaga" all the way to the Wild West themed worlds of "Cowboys & Bricks", Brick-Force offers you countless possibilities to build, share, and play on your very own battlefield, using hundreds of different bricks, outfits, weapons, and much more.
Features


Swiftly create awesome maps and share them with the world


Fight alongside your friends in 8 bricktastic PvP & PvE game modes


Customize your character with hundreds of costumes and clothing items


Access a loaded arsenal that ranges from lollipops to laser rifles


Regular themed updates with new settings, features, and possibilities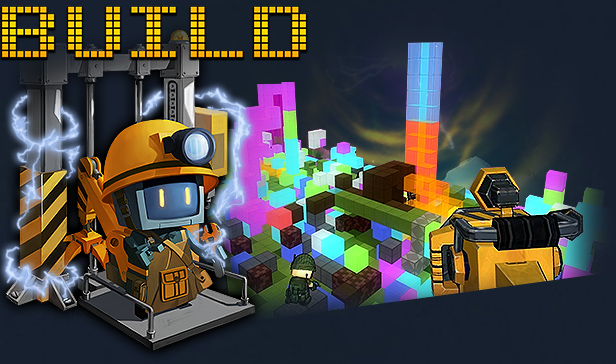 Over two million players have already started building virtual worlds in Brick-Force. Using various types of bricks and even interactive elements such as turrets, mines, and portals, they create architectural masterpieces which serve as the setting for several different shooter modes. There's a bit of an architect hidden inside every one of us, so get in the sandbox and play! In Brick-Force, you can fulfill your creative impulses and build a world that suits your tastes, either by yourself or together with friends.
Discover the worlds created by other players or share your own maps with the Brick-Force community! More than 1,200,000 worlds have been built in Brick-Force to date, and they're just waiting for you and your friends to come explore them.
The shooter modes of Brick-Force offer an exciting change of pace from building. Grab your weapon and transform from a master architect into an elite soldier. space marine or colt-swinging cowboy! Defend your own world with sniper rifles, pistols, frying pans, and more – or bring your fight to some of the very best maps made by the community! Brick-Force offers many different game modes, including team and individual Deathmatch, Capture the Flag, Build and Destroy (where you can build and fight at the same time), Defusion, Freefall, Zombie Mode, and Defense Mode.
Property Name
Property Value
Системные требования
PC Requirements
Minimum:


OS: Windows 8.1 (64 bit), Windows 7 (32 & 64 bit), Windows Vista (32 & 64 bit)

Processor: AMD Athlon 64 3200+ / Intel Pentium 4 3200+

Memory: 1 GB RAM

Graphics: NVIDIA GeForce 6100 or compatible

DirectX: Version 9.0

Network: Broadband Internet connection

Storage: 500 MB available space

Sound Card: Onboard Sound

Additional Notes: .net Framework 2.0 or higher

Activate Instruction
null
Release date
11 Dec, 2014
Website
http://www.brick-force.com
Legal notice
© 2014 Exe Games Inc., all rights reserved. © 2015 Infernum Games GmbH, all rights reserved. Infernum is the authorized Brick-Force operator and publisher.
Developers
Exe Games Inc.
Publishers
Infernum Games GmbH
Trailer
http://cdn.akamai.steamstatic.com/steam/apps/2035858/movie_max.webm?t=1447365496
Support website
http://support.infernum.com/