Arktech. Some die for it – everyone kills for it.



Join thousands of players in Defiance, the Free-to-Play shooter MMO that defines MASSIVE CO-OP. Wield customizable weapons as you hunt for alien technology across a transformed Earth, and experience an evolving TV/MMO story with crossover content that expands the Defiance universe – all for free!



Own the New Frontier from the seat of a NEW Hellbug-skinned "Helldorado" ATV with tons of Boosts plus 30 days of Patron Status. Excellent for new (and returning free) players alike!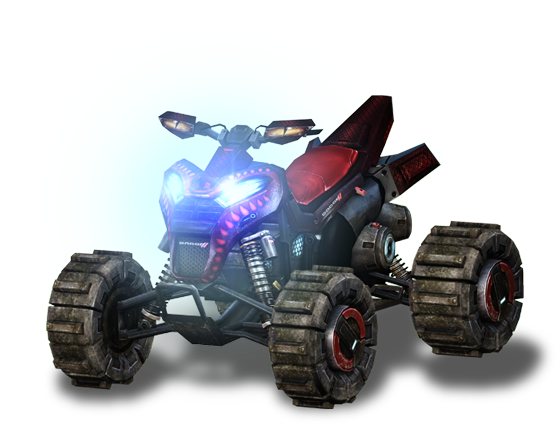 Features:
50 Ark Key Capacity


60 Inventory Slots


2 Loadout Slots


2 Character Slots


Helldorado ATV


5 x 50% XP+ Boosts


2 x 25% Score+ Boosts


T4 Lockbox


50 Arkforge (premium in-game currency)


30-Day Patron Pass
Property Name
Property Value
Системные требования
PC Requirements
Minimum:


OS: Windows XP SP2

Processor: Intel Core 2 Duo 2.0 GHz CPU or better

Memory: 2 GB System RAM

Graphics: 512MB video card (NVIDIA GeForce 8600, ATI Radeon HD 2900, or Intel HD 4000 integrated graphics or better)

DirectX®: 9.0c

Hard Drive: 15 GB free hard drive space

Sound: DirectX 8.1 compatible sound card

Internet: Broadband internet connection

Activate Instruction
null
Release date
25 Jul, 2014
Website
http://www.trionworlds.com/defiance/en/?affiliateId=251
Legal notice
©2014 Trion Worlds, Inc. Trion, Trion Worlds, Defiance, and their respective logos, are trademarks or registered trademarks of Trion Worlds, Inc. Portions ©2014 Universal Television Networks. The ratings icon is a registered trademark of the Entertainment Software Association. All other trademarks and logos belong to their respective owners. All rights reserved.
Developers
Trion Worlds, Inc.
Publishers
Trion Worlds, Inc.
Trailer
http://cdn.akamai.steamstatic.com/steam/apps/2032771/movie_max.webm?t=1447362240
Support website
https://support.trionworlds.com/